Before we were Chilling-Out, we were Cycling Hard.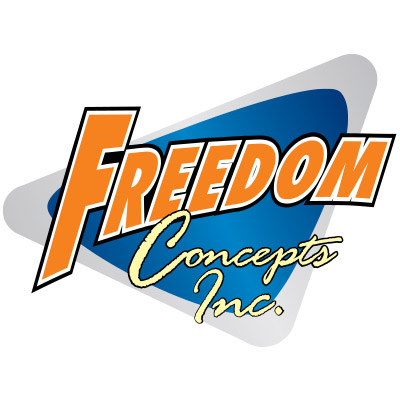 Our parent company, Freedom Concepts, has been imagining, designing, and building a full line of special needs bicycles and mobility devices for over twenty years. Working with medical professionals, therapists, and families, each Freedom Concepts model is thoughtfully designed to accommodate the needs of individuals with disabilities such as Cerebral Palsy, Spina Bifida, Muscular Dystrophy, Angelman Syndrome, Rett Syndrome, and visual impairment. Any bike can be further customized and adjusted to the exact specifications and unique requirements of the rider, ensuring that each Freedom Concepts bike is a perfect fit.
One can't help but to think about Freedom Concepts, when thinking about how the Chill-Out Chair brand came to life. Freedom Concepts has been imagining, designing, and building adaptive tricycles and mobility devices for the special needs community since 1991. Founded in 1991 by Ken Vanstraelen, the company was born after a request to build a bike for a young boy with cerebral palsy. Ken didn't stop with that one bike, instead, he began building a foundation for mobility and therapy – also known as Freedom Concepts. Since day one, Freedom Concepts products have been driven by the suggestions and challenges heard from families, manufacturers, and medical professionals. The Chill-Out Chair brand is no different.
Discussions and focus groups showed that parents and therapists were seeking slightly different benefits from the chair. For parents, the chair had to be safe, comfortable and help prevent the occupant from flopping over. Whereas therapists were more concerned about if the chair offered pressure relief, a supportive feeding environment and targeted sensory pressure for Autism. The abundance of feedback inspired Ken to invest more time and resources into the chair – hoping to satisfy more needs and offer a solution that wasn't yet on the market.
After three years of intensive research and development, Ken brought the Chill-Out Chair to Abilities Expo NY Metro, one of the biggest tradeshows for special needs families. The response at the show was outstanding. Families would put their child in the chair and realize that "WOW, this is exactly what we need."
Every show there would be a new request, just like in the early days of demonstrating the adaptive bikes. Can it rock? Can it roll? Can it have a custom scent? Can it vibrate? All things that are either being worked on, or have been implemented into the Chill-Out design.
We feel like we've just begun this journey with you. We want to help more children and adults benefit from the comfort and dignity that our chairs can provide. We want to provide an environment to be inspired in, focus in, learn in, game in, eat in, relax in, and of course, Chill-Out in! After all, don't we all have the right to sit in a comfortable position while spending time with loved ones, reading a book, or spending time together as a family – even if it's just for a bit.
Freedom Concepts/Chill-Out Chairs President,
Ken Vanstraelen