When kids are comfortable, they're relaxed. Every Chill-Out Chair is built with a combination of high-grade foams to help relax spastic muscles and provide the most comfortable sitting experience possible.
Every Chill-Out Chair is built using our patented Deep-V foam design. This special cut in the foam works alongside our built-in pommel to give kids and adults a light cocooning hug that helps the body to relax and remain in place. We love helping people discover the freedom from the confines of a wheelchair or lack of support from a beanbag.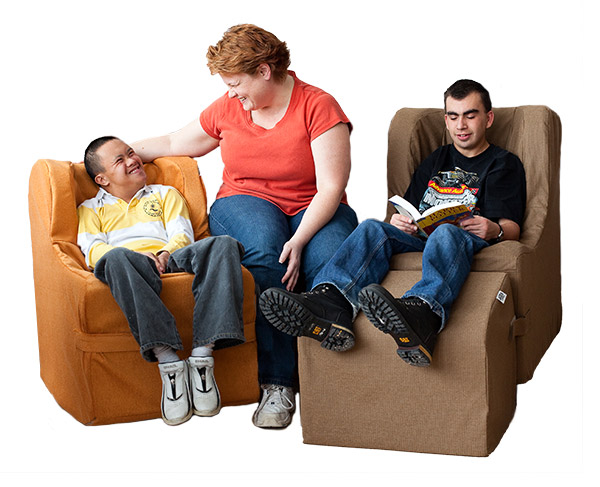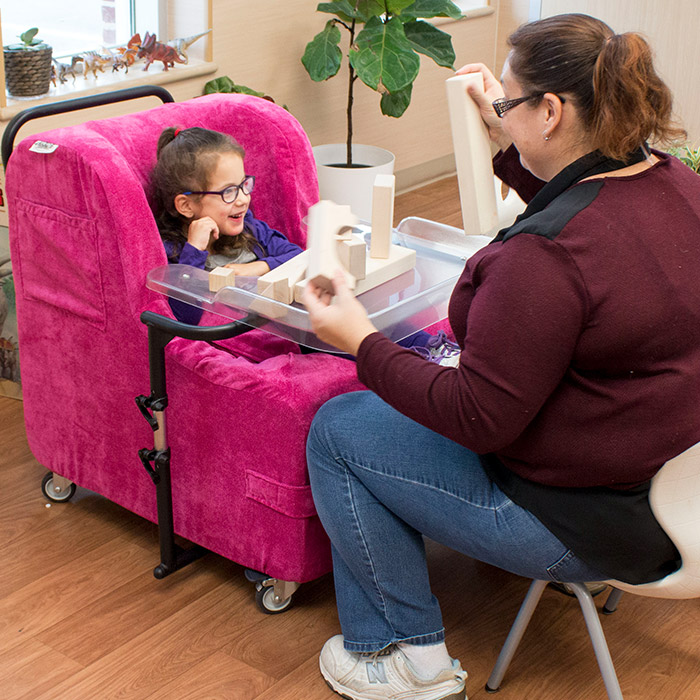 We want you to get the best experience out of your Chill-Out Chair. Part of that is making sure it's sanitary and easy-to-clean – don't worry – we've got you covered. Our Crypton™ antibacterial fabrics and Medbloc Liner help protect the foam's integrity and make cleaning time quick and easy.
Chill-Out Chairs come standard with our Multi-Purpose Ottoman. This isn't just any ottoman – we've designed our Multi-Purpose Ottoman with leg elevation in mind. The relative position of our ottoman helps to isolate movement, increase circulation and reduce edema in the lower extremities.